Affordable Housing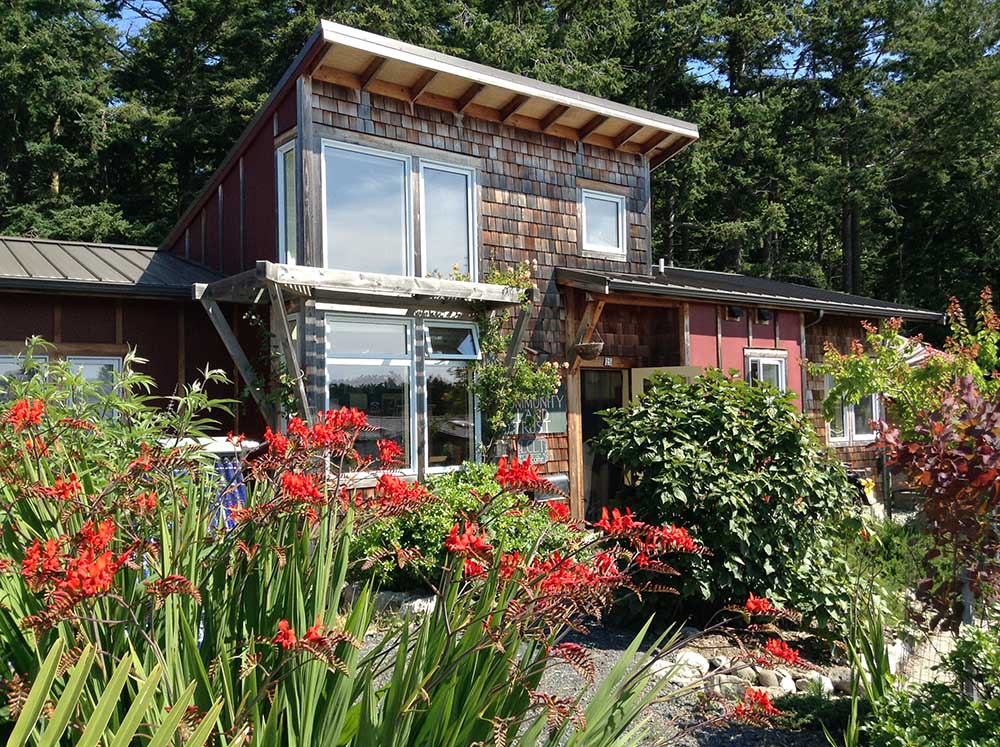 In the past few decades, the character of Lopez has shifted. San Juan County has the largest affordability gap in Washington State, with the highest housing costs and the lowest wages. Lopez Community Land Trust was formed in 1989 in response to the need for affordable housing. The story of LCLT's early days has been published on the online website of Roots and Branches: A Gardener's Guide to the Origins and Evolution of the Community Land Trust. http://greenfordable.com/clt/profiles/lopez-community-land-trust
Each project was built with sweat equity with the additional support of local skilled tradespersons and over 100 construction interns. The homes are financed through mortgages, foundations and individual donors and funds from Community Development Block Grants, the Washington State Housing Trust Fund, private banks, churches and other entities. LCLT has served as general contractor as well as project manager and supervised resident selection and training, site development, construction and cooperative development.
Morgantown received a Fannie Mae Award for Excellence. In 1998, the Taunton Press published the New Cottage Home, by Jim Tolpin, the last chapter of which is devoted to "The Cottage as Community" featuring the Lopez Village neighborhoods of Morgantown and Coho.
In November 2005 LCLT acquired seven acres in Lopez Village. In spring of 2006 we held a design charrette, and choose a design team in July. Construction began in June 2007. The first neighborhood built on the acreage was the award-winning Common Ground (2009). Subsequently two new neighborhoods were built: Tierra Verde Co-op (2012) and the Salish Way Co-op (2015).
Read more about these projects by selecting each in the menu. For housing opportunities and to self-determine your eligibility, click here: https://www.lopezclt.org/opportunities-eligibility
---
Affordable neighborhoods —
Incubator for local businesses
Vitas Wildly Delicious
Just Heavenly Fudge
Isabel's Espresso
El Taco 'Bout It
Authentic Stone & Brickworks
Island Shine Windows
Lucky Ewe Farm
The Butterfly Boutique