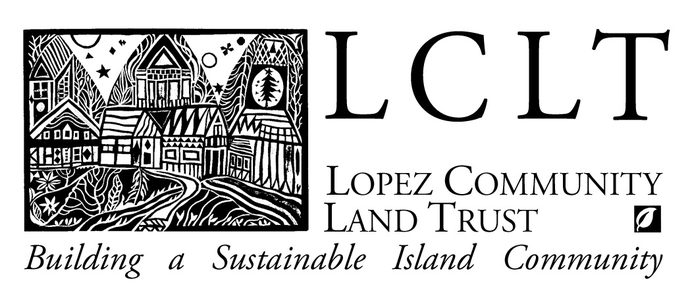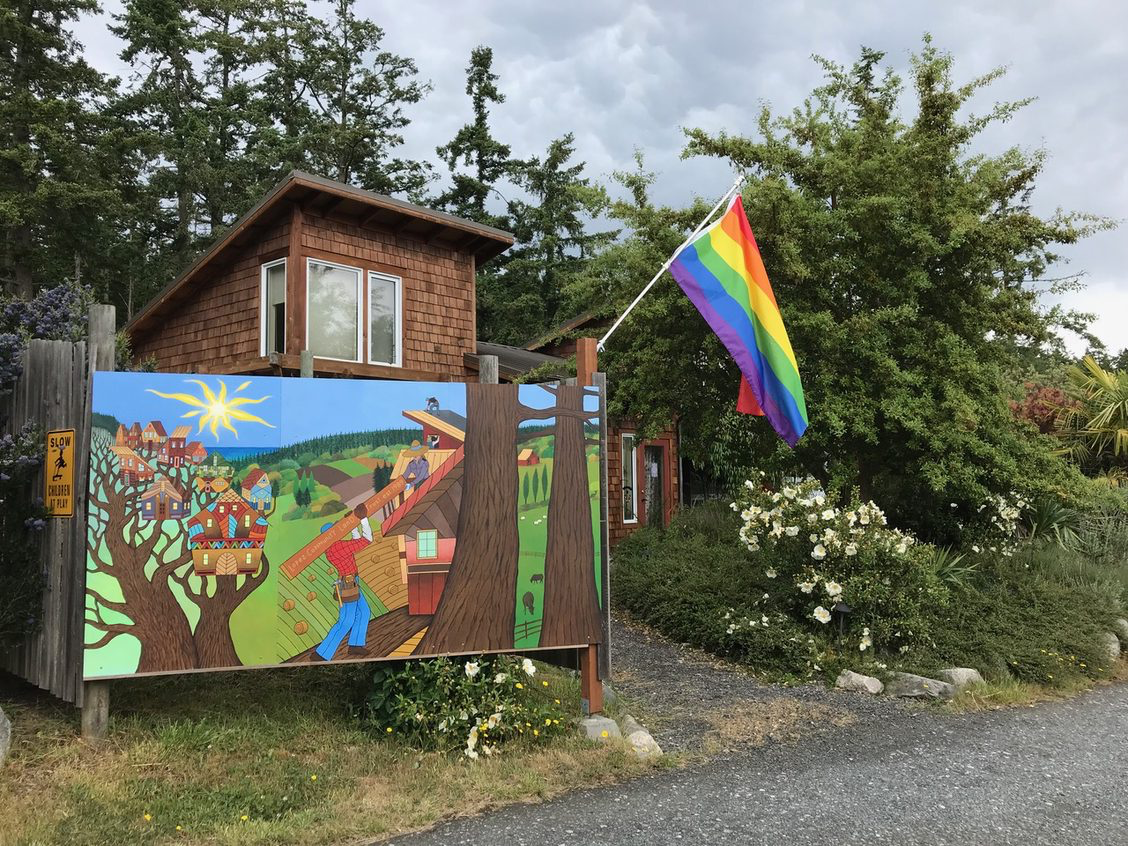 Happy Pride Month and beyond!
---
Latest News
Summer is just beginning on Lopez, and we're feeling the high energy. Right outside the office door apricots are starting to form and hummingbirds are buzzing by, sipping on honeysuckle nectar. The weather has been eerily warm, and we're thankful for the recent rains.
The four new homeowners at Salish Way III have moved in. You can read about their experiences and check out some photos in this newsletter.
In March, Judith Schwartz, renowned journalist and author of The Reindeer Chronicles and Cows Save the Planet was the keynote speaker for the LCLT annual meeting. She gave a hopeful and inspiring presentation, sharing the dramatic positive impacts of holistic management, the process of undoing desertification, and how these tools actively meet the challenges of the climate crisis through carbon sequestration. It was wonderful to have her speak, and we're grateful to all who joined us for the evening!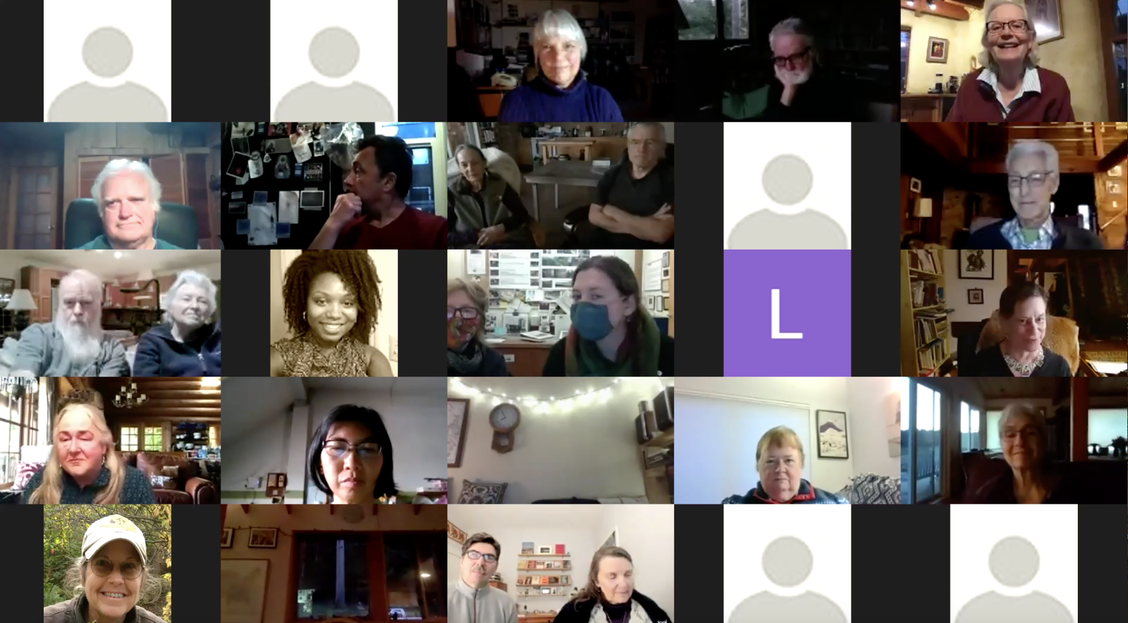 Judith Schwartz and Attendees at the Annual Meeting Zoom

This Spring we put out a call for Letters of Interest for farmers who would like to lease the Lopez Sound Road Farm and Forest Preserve. We received six exceptional applicants and are in the interview process. LCLT staff and board are excited by the possibilities and to see what unfolds.
We're still making our way through the strange time of the COVID-19 pandemic, and much uncertainty lies ahead as lumber costs remain high, and the need for affordable housing continues to grow. Home prices have skyrocketed this year, with the median home price in San Juan County hovering around $658,000. At the same time, we're feeling a sense of hope on the horizon as vaccines are now readily available across the country and production chains begin to ease. At LCLT, we decided to open our internship program on a limited basis for the Sustainable Agriculture and Rural Development (SARD) program. We completed the purchase of a new 5.47-acre parcel on Fisherman Bay Road, known as the "For Sale Soon Sign" property. We are considering next steps for the land, and in the meantime are admiring the giant trees that live in the forest. As always, we are grateful to you, our LCLT community and family for making our work possible, for supporting local people, and for walking this road with us.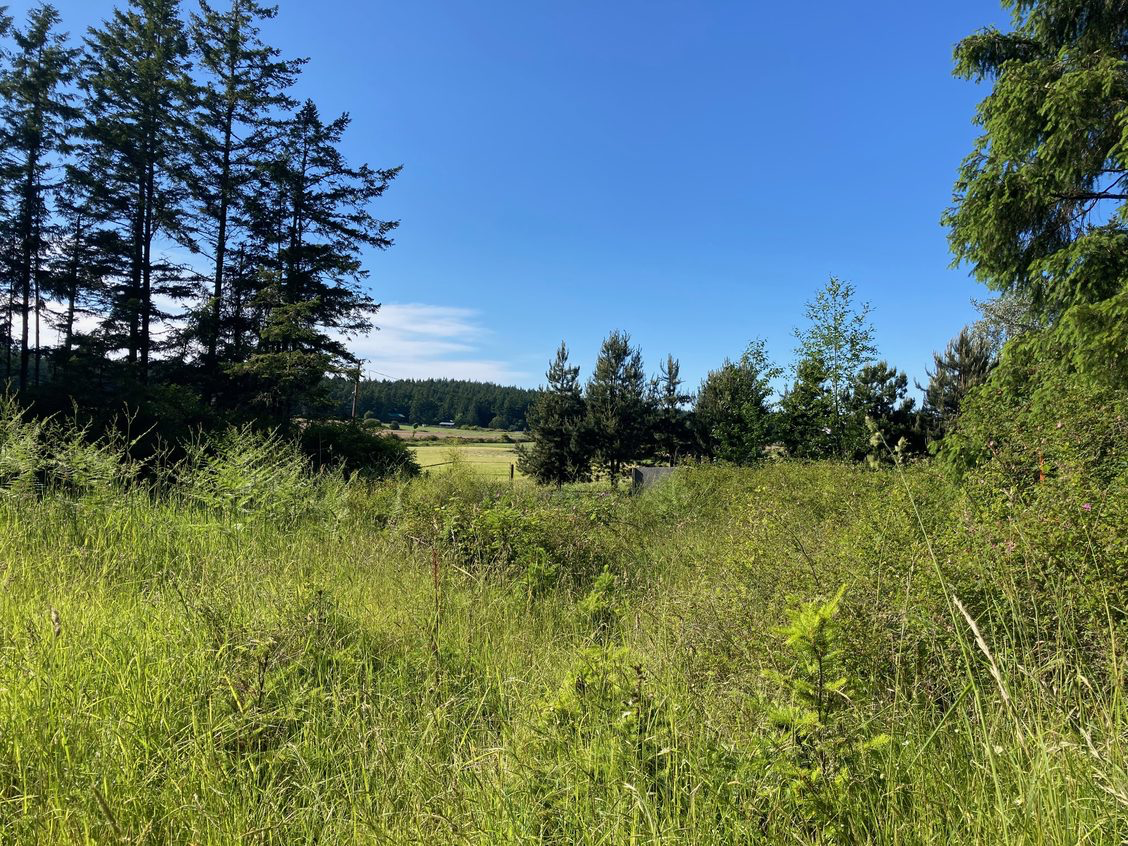 View from the "For Sale Soon" property.
---
Salish Way III Update
Salish Way III Homeowners are now all moved in and settling into the homes they helped build. Homeowners Julia and Mehgan reflected on the experience.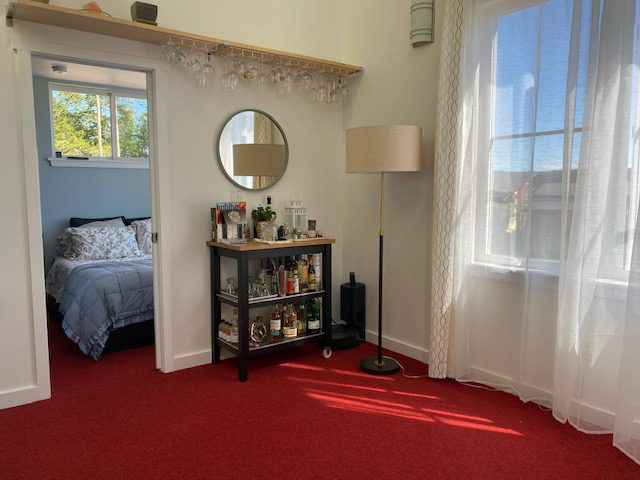 Photos courtesy of Julia
From homeowner Julia:
What do you like most about your home? I love the light in my new home. It's quiet and cozy and bathed in light. I also LOVE my neighbors and my neighborhood.
How does participating in the building of your home impact your experience living in it?
I have immense pride in my home. I really want to protect it and keep it nice. I have so much gratitude for my neighbors and all who helped with our homes becoming reality. I feel very connected to the people around me.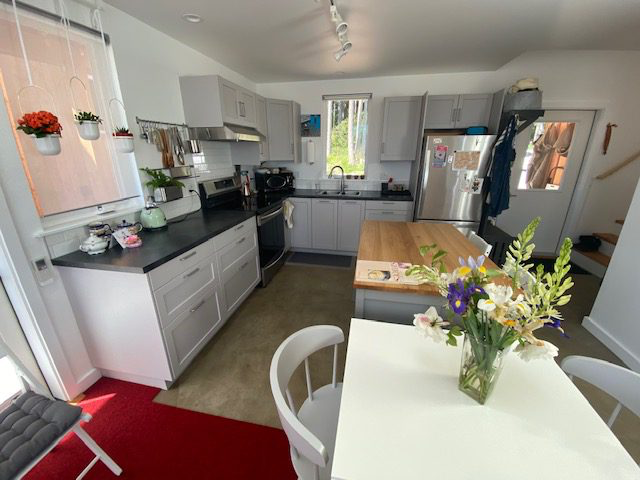 What has been most surprising about the process building, or now living in the house you helped build?
I am surprised that I could do it and that I would enjoy the entire process! Certain chores were definitely "chores", but I was happy to do it and the feeling of participating fully is very satisfying. In the year of Covid-19, it was a real gift to come to the job site a couple days each week and do something meaningful with people I like.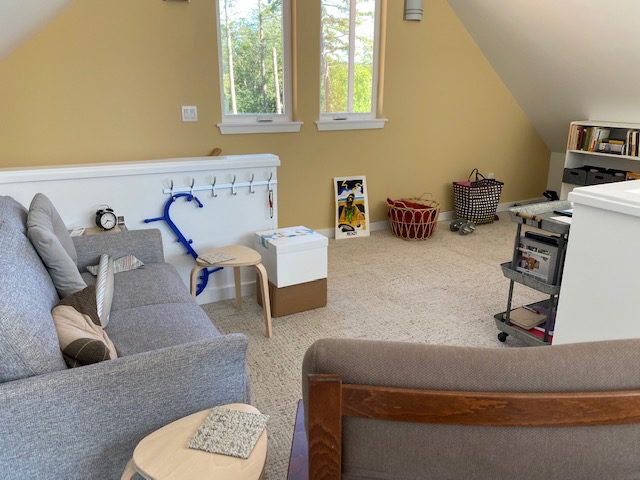 Anything else you'd like to share?
I love my house. When people ask me about it, I say, "It's perfect. It's dreamy". I mean it.
---
From Salish Way III Homeowner Mehgan: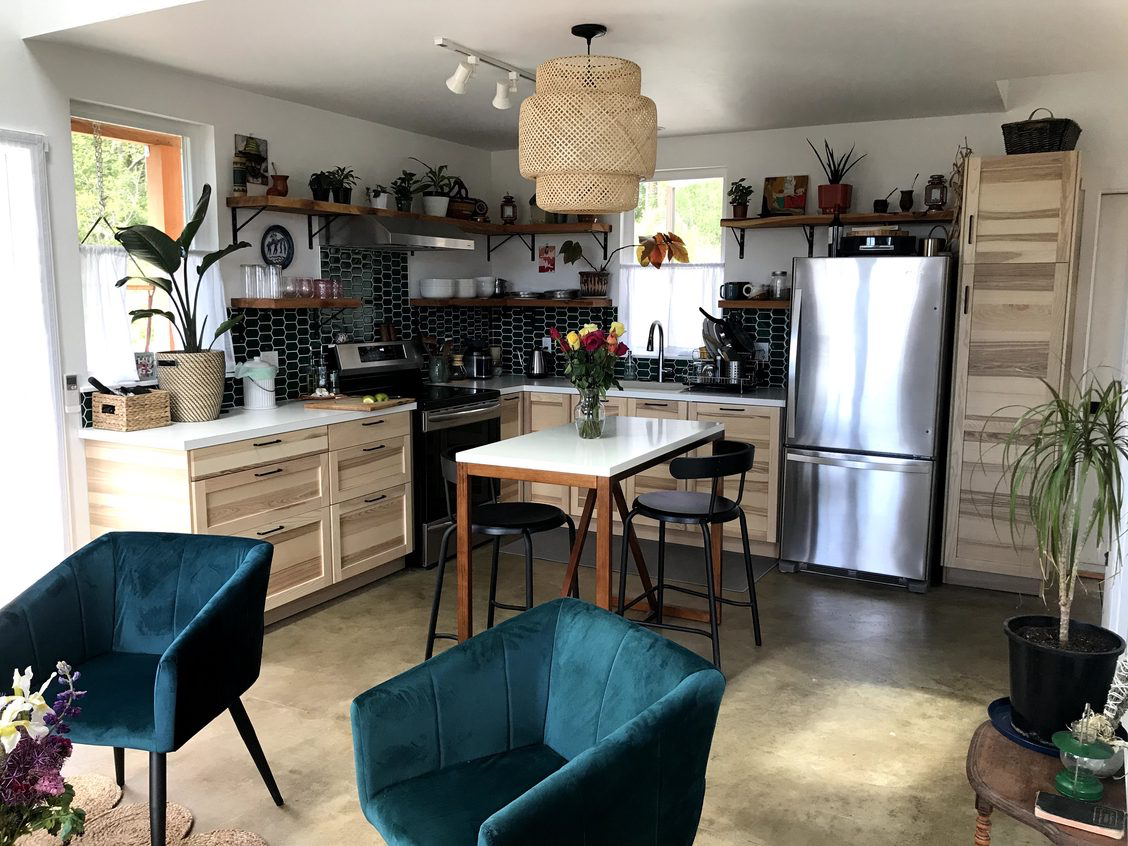 Photos courtesy of Mehgan
What do you like most about your home?
I love the feeling of security the home provides for me. No longer do I have to worry about a home being pulled out from under me. I have everything I need! Hot water, a washer and dryer, push button heat, these are basic amenities for much of America, but they are hard to come by in an affordable home on Lopez (as well as other communities in this county). I feel like I have finally reached adulthood. My home is also a perfect size for me and my dog, Toto. It is bright and airy and open and I am truly in love with it. My roots can continue to run deep on this beautiful rock.
How does participating in the building of your home impact your experience living in it?
I know all the guts, I know how the home stands up, why we did this, why we did that. The inside information I have because I helped build my home has made me care for it in a whole other light. I remember the time and energy it took to do certain tasks and it makes me think twice before I drill a hole or think of changing something. I feel totally connected to my house as I invested so much energy and with such an incredible team. It is still emotional when I walk into my home as I continue to hold the building process very close to my heart. Also, helping to build my neighbors' homes created a comradery I was not anticipating. We all became pretty close and still hang out after we have all moved in and share questions about our homes. I have an overwhelming amount of gratitude and love for those I built with.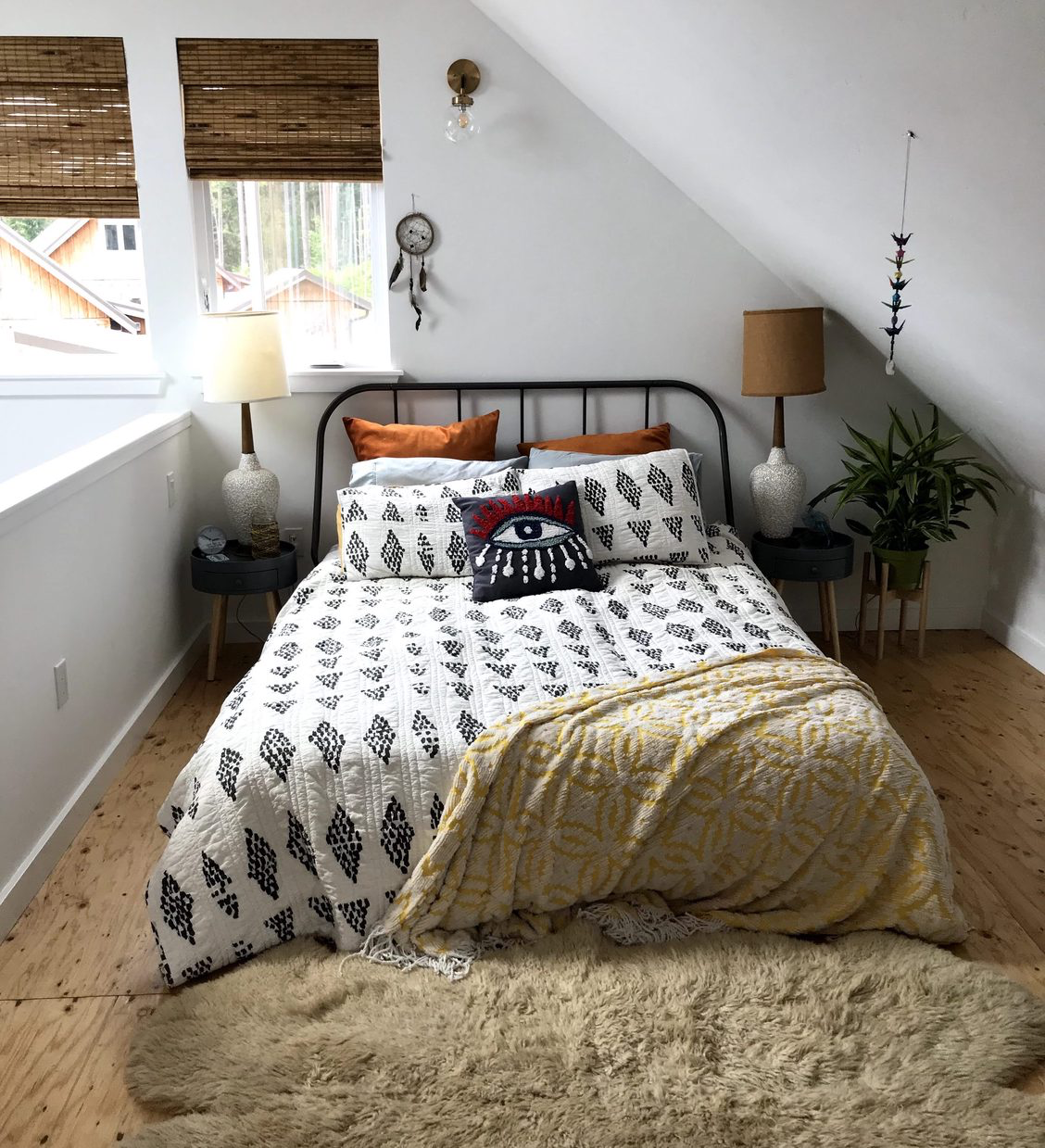 What has been most surprising about the process building, or now living in the house you helped build?
The most surprising thing for me was how much I learned about building! I did not know how much I would enjoy the process and how much work it actually is. I was told at the beginning how tired I would be, working full time and building my home. I had a quick reality check as to how demanding the project would be both physically, mentally and emotionally. It was the perfect challenge for me. There wasn't a day that went, that I did not want to be on the site. I think that had a lot to do with our crew. We were an all star team! The leaders and fellow residents had incredible patience and willingness to answer my one hundred million questions. It was a safe space to be a student. I am so grateful for everyone who was involved and for their role in helping me evolve my skills. I hope I was able to do that for them as well.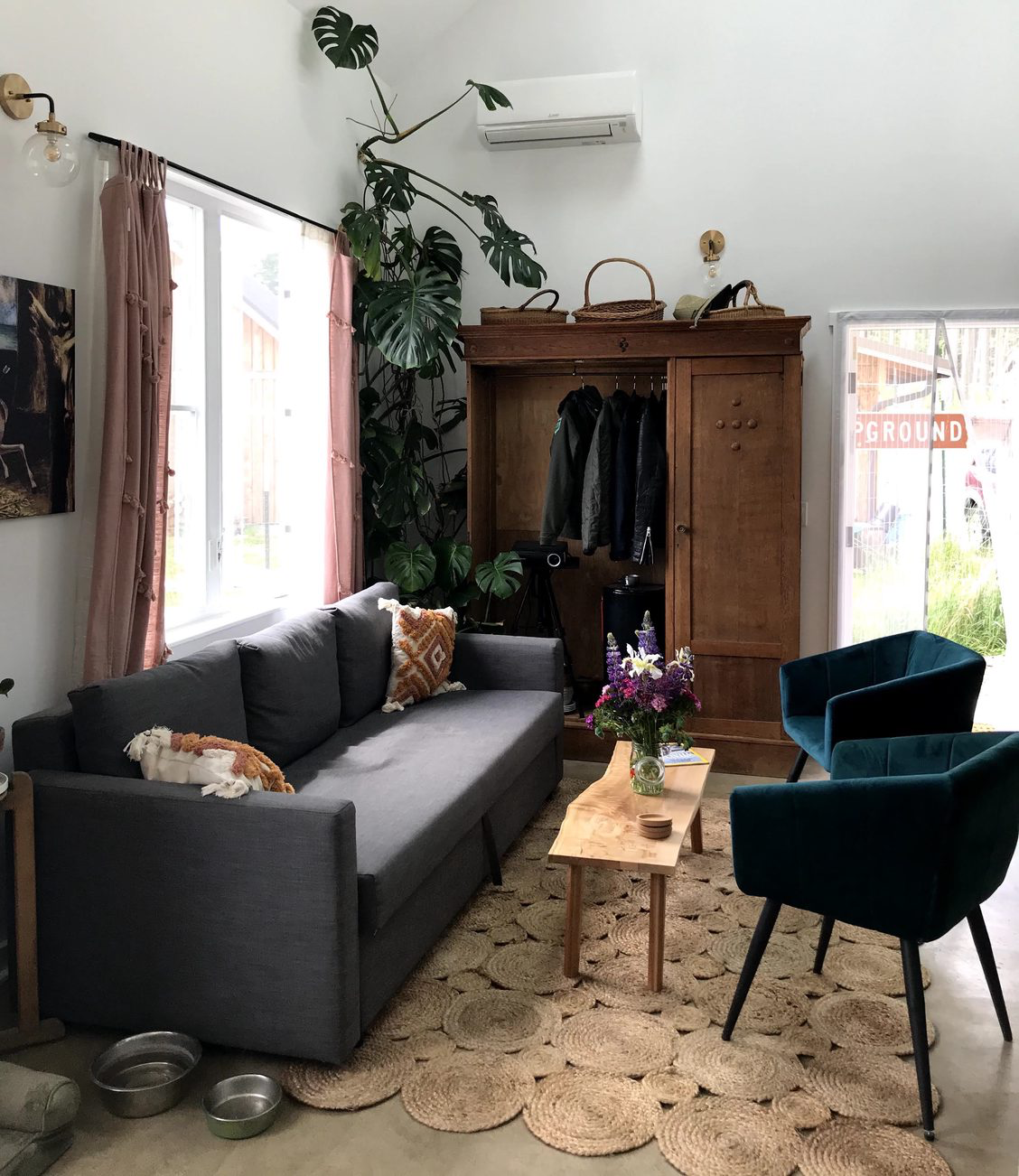 Anything else you'd like to share?
The work that The LCLT does for the community is invaluable. Helping to build my home, to live in it, to feel safe, to feel grounded, to have community around me, is something I never thought I would possess. Now, I never want to give that up. Everyone should be able to have access to what I have. Everyone.
---
Internship Program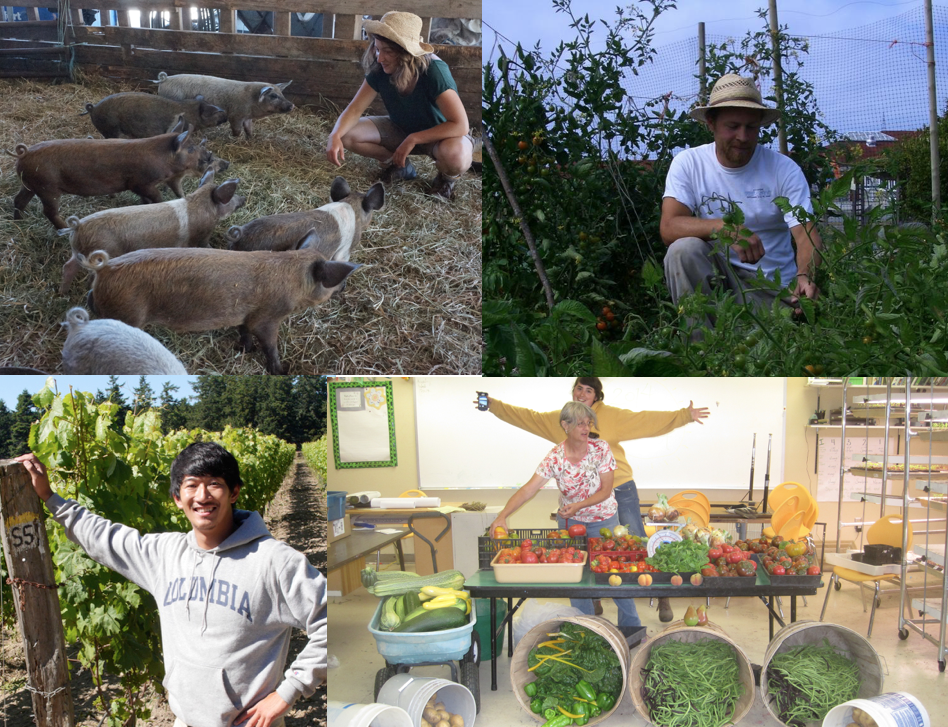 We're so excited: applications are now available!
Due to our high local vaccination rate, LCLT feels comfortable accepting interns for the SARD program to those who are fully vaccinated.
Lopez Community Land Trust offers structured internships for students and graduates or others interested in construction or sustainable agriculture and community food systems.
Sustainable Agriculture and Rural Development (SARD) Internships can begin as early as February but more likely in May. There is a 6 week minimum time commitment for all internships. Interested in being an intern or now someone who might be? Applications are available on our website here.
---
An update from former LCLT intern,
Matthew "Waggy" Wagshol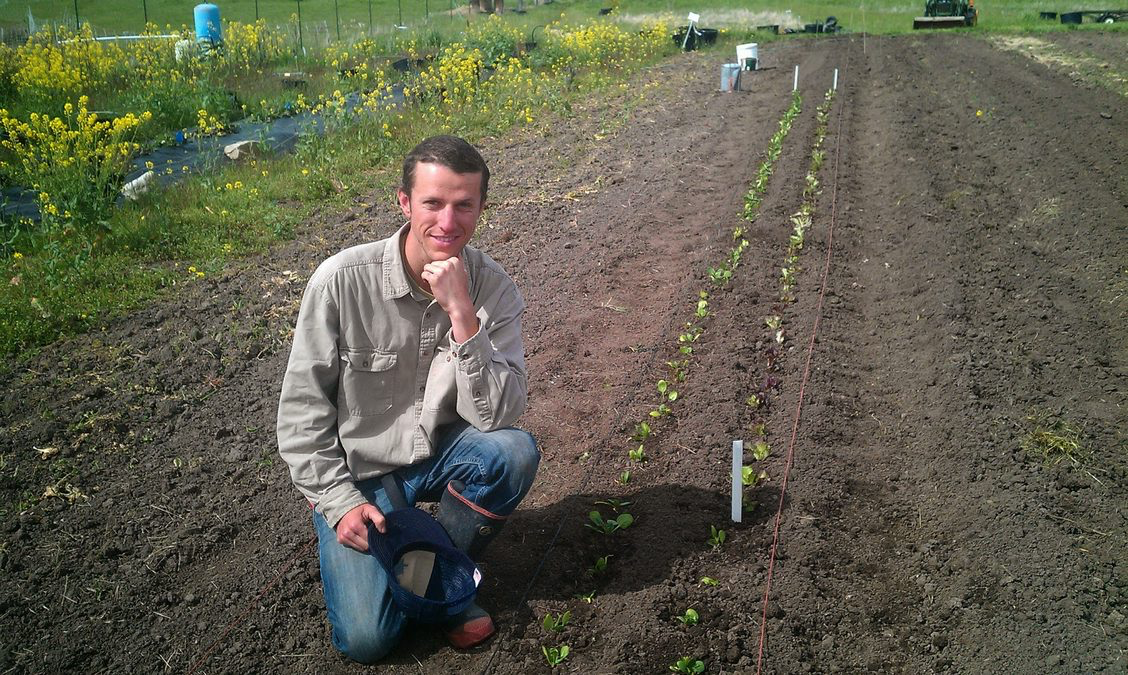 Photos courtesy of Matthew
Greetings LCLT,
I was intern way back in 2012- it's hard to believe it's almost been a decade since my time on magical Lopez Island.
I participated in the Sustainable Agriculture Internship Program living in a solo wood fired cabin on Doug and Tamara's farm, The Sweetbriar. I also helped out a couple days a week for Christine and Claudia learning how to specialize in growing lettuce as well as extending the season through a full greenhouse of juicy tomatoes, perfect peas, and humongous spinach! In addition to all of that, one day a week I helped out at the Lopez School, teaching in their education gardens and even preparing food for the cafeteria, making use of the abundant basil for pesto to preserve for the year or presenting fresh salads which sometimes even came with purple cauliflower!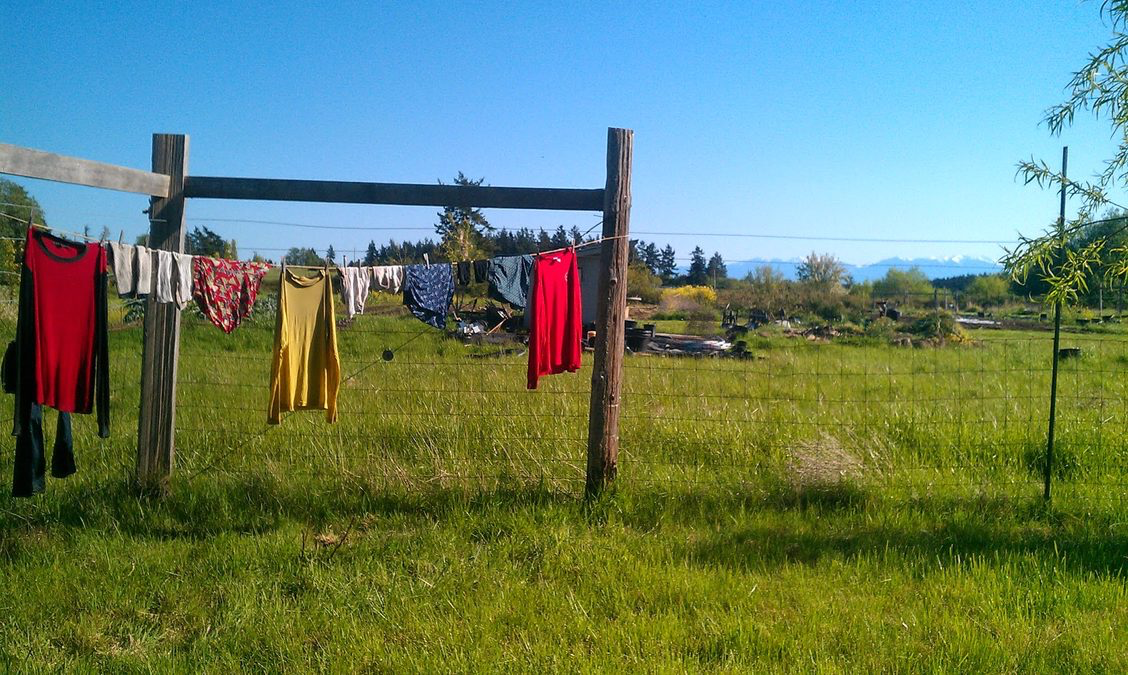 I also was fortunate to make great friends with my farm-mate and other locals and interns on the island. We would attend song circles, garden work parties, or just go for a refreshing swim in the pond. I am forever thankful for my time at Lopez Island and will always hold it as a cherished moment in my life. It was an incredibly fulfilling experience, seeing incredible vistas daily, meeting fantastic people, and eating the finest foods- all without spending a penny! It was firsthand proof of the power that a strong community has when working together and embracing natural methods. I will never forget the solar powered village, cobb pizza ovens, and of course the friendly wave of 'hello, you are welcome here.'
Currently I am back living in my hometown of West Palm Beach, Florida and attending Florida International University's Masters of Landscape Architecture program remotely. I am two years into the three-year program and always am trying to find ways to incorporate edible gardens into my projects. I also intern at Palm Beach County Parks & Rec and am assisting in planning for new parks, trails, and recently got a plan approved to plant 100 new trees in a park!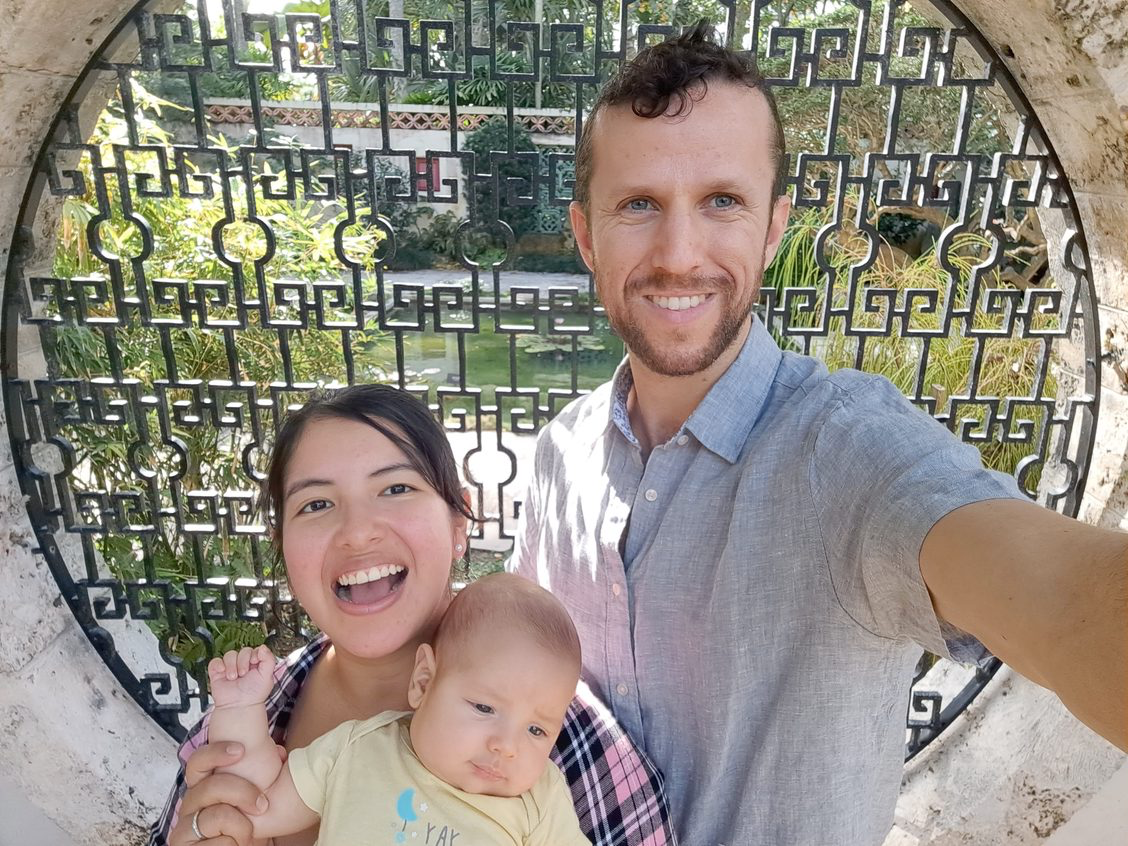 A lot of my skills these days are on the computer, doing drafting, planning, design drawings, and 3D renders. But I still always have a small garden of vegetables and some tropical fruit trees. I also just recently got married to my wife Gabby and we had a baby boy named Arlo. I still think back to the magic of Lopez Island all the time and have used the LCLT as an example as a precedent in some of my ecological design studies in school. I will definitely be telling my son stories of my time on Lopez with LCLT and I will try my best to take a trip back out there soon with my new family to show them the wonders of the San Juan Islands.
– Matthew "Waggy" Wagshol
---
Surprise Fudge Ladies Recognition!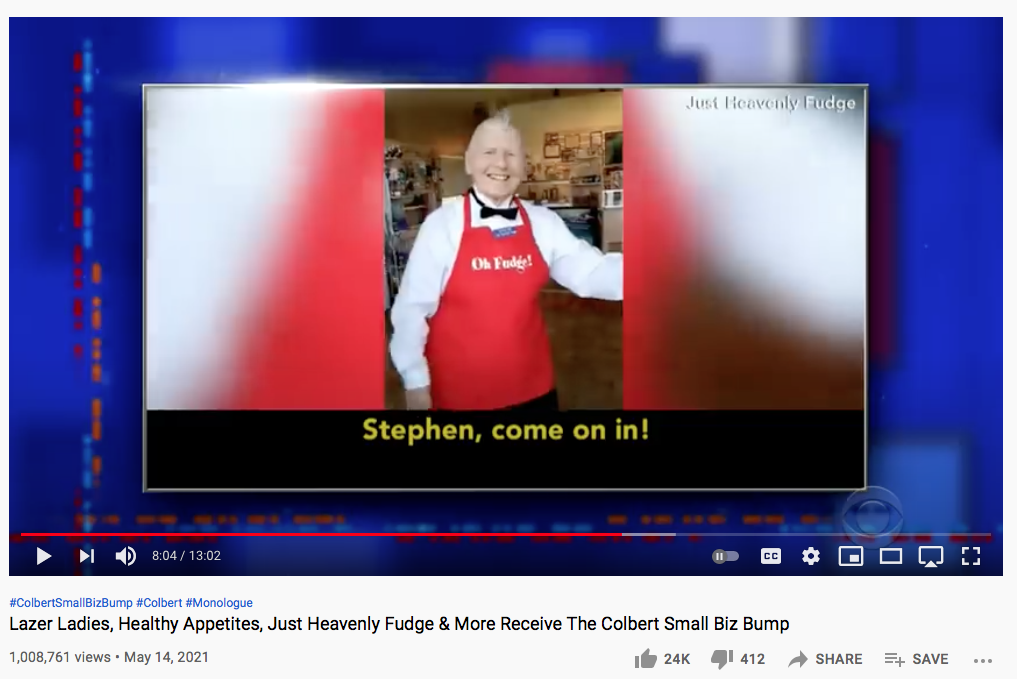 LCLT homeowners Marjoe and Natalie were featured last month on The Late Show with Stephen Colbert! They received a "small business bump" and were given special recognition with their very own Colbert commercial. It's a hilarious and very sweet video segment, with over ONE MILLION VIEWS. Just Heavenly Fudge is featured about eight minutes, and we suggest reading the comments too! https://www.youtube.com/watch?v=PDywo4XV9VM
---
Staff & Board Visit to Stonecrest Farm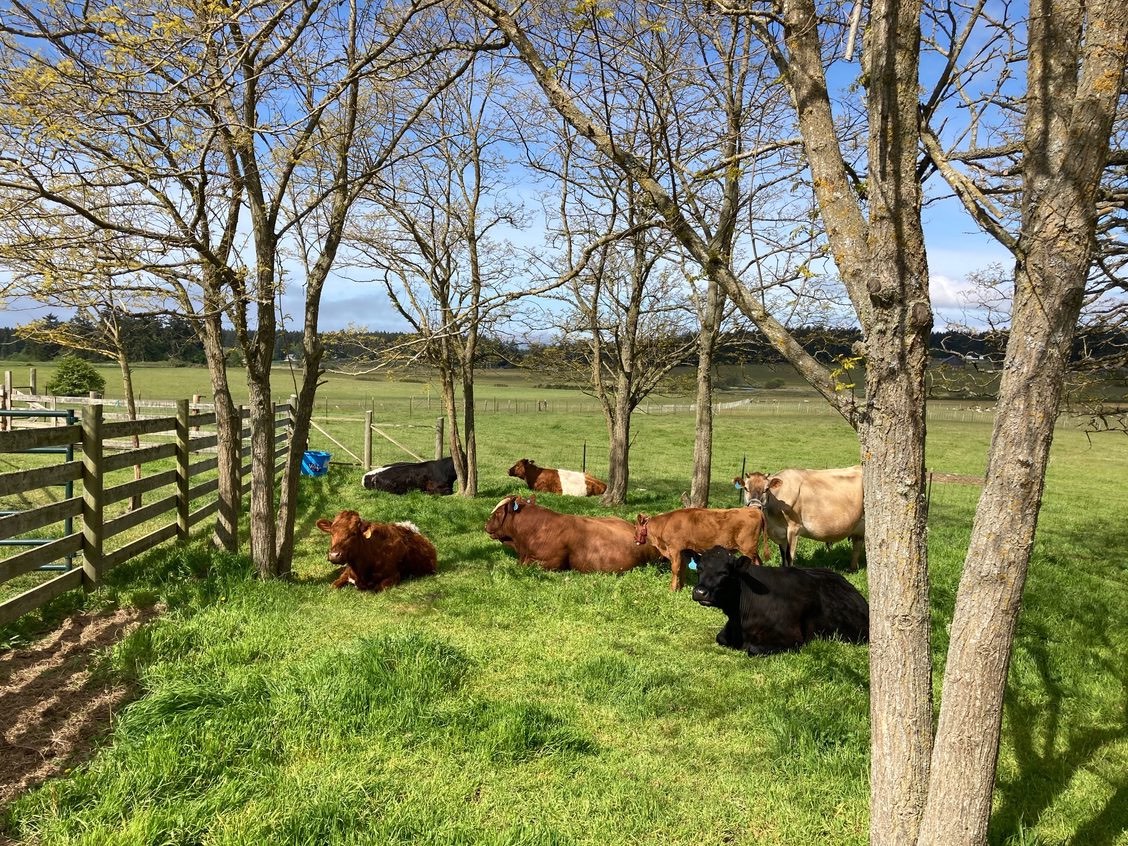 The "House Herd"
This Spring, Meike Meissner invited LCLT staff and board members out to Stonecrest Farm to tour the property, visit the lambs and pigs, and see the positive impacts of holistic management in action. Since Meike, Mike and their family moved to Stonecrest Farm, they have been using Holistic Management as the framework for working the land. Early this spring, they set the pigs to work, tilling the earth and eating rosebush roots, preparing the ground for future crops. For all their animals, Mike and Meike use electric fencing to intensively graze small plots of land, then move cows, chickens, sheep or pigs, to another plot. This management style mimics the migratory movements of large wild herds. By grazing in small areas, the animals eat different kinds of grass, and most all that is available, versus in a large open pasture, they prioritize the sweet "candylike" grasses, and skip the rest. The animal manure provides fertilizer in sections, while other parts of the field can rest. As a result, the soil is able to re-build, a greater variety of grasses grow, carbon is sequestered into the soil, and water retention rates dramatically increase. In the three years since Meike and Mike began implementing these techniques on the land, you can already see the changes.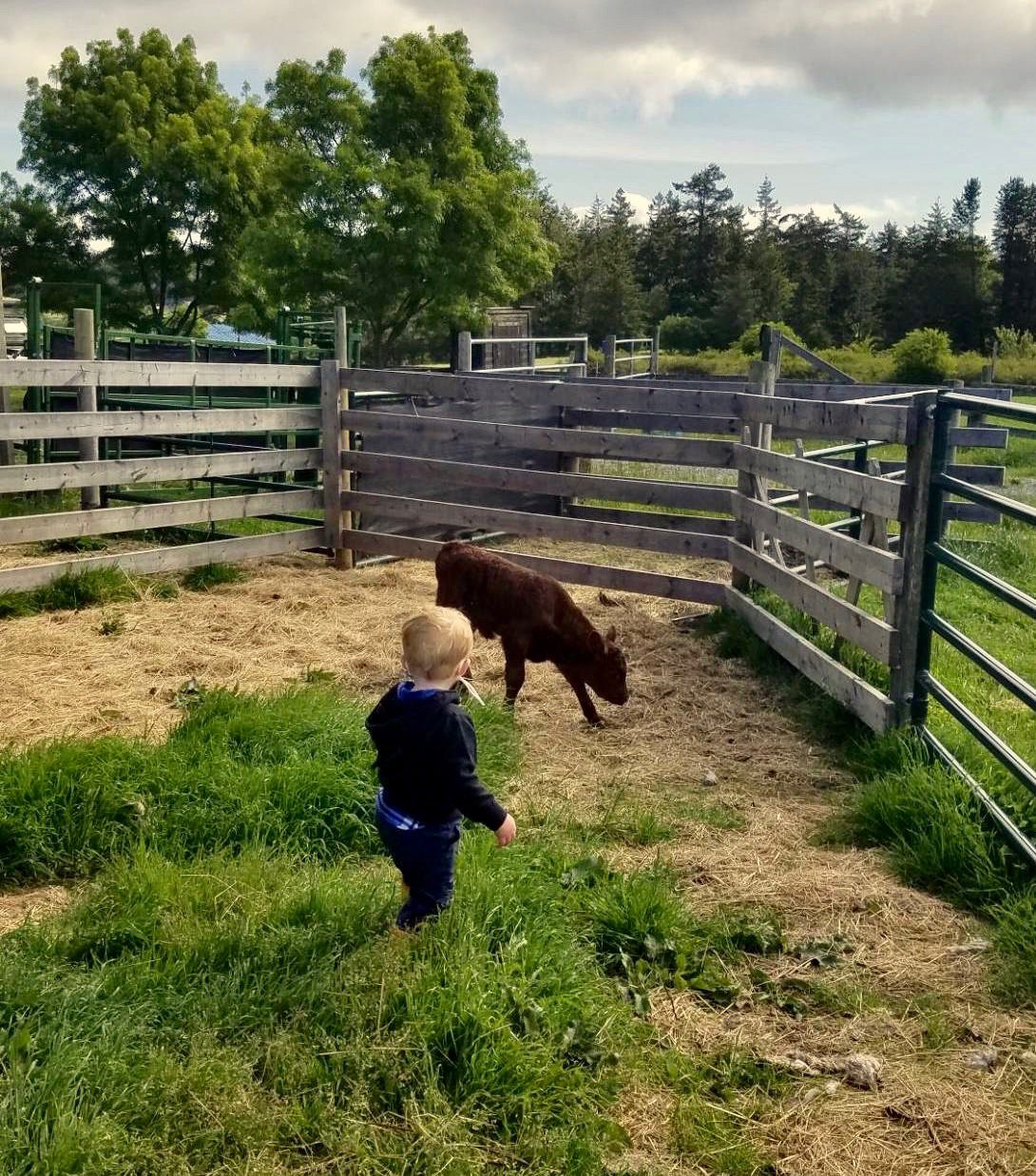 Anton saying hello to Monster. Photo courtesy of the Ott family
During our visit, we also saw the "House Herd" (at top) consisting of cows who need a little more care, and were grazing near the barn and front yard. Some of these were expectant heifers, and first time mothers, while others were older grandmothers needing additional care. There already were a few young calves prancing around, and one orphaned calf named Monster (above, with Anton) that was bottle fed five times a day by the Meissner-McMahon family.
Next door to these cows we stopped by the Barn Stand, where you can pick up fresh veggies, eggs, and frozen meat. We're glad to say that the Barn at Stonecrest Farm is now on the Washington Heritage Barn Register! The barn was built in 1902 and has continuously been used for agricultural purposes. We will now be able to apply for grants through the Washington State Heritage Barn Initiative to repair and rehabilitate the barn to ensure it continues to be a functional and safe place for decades to come.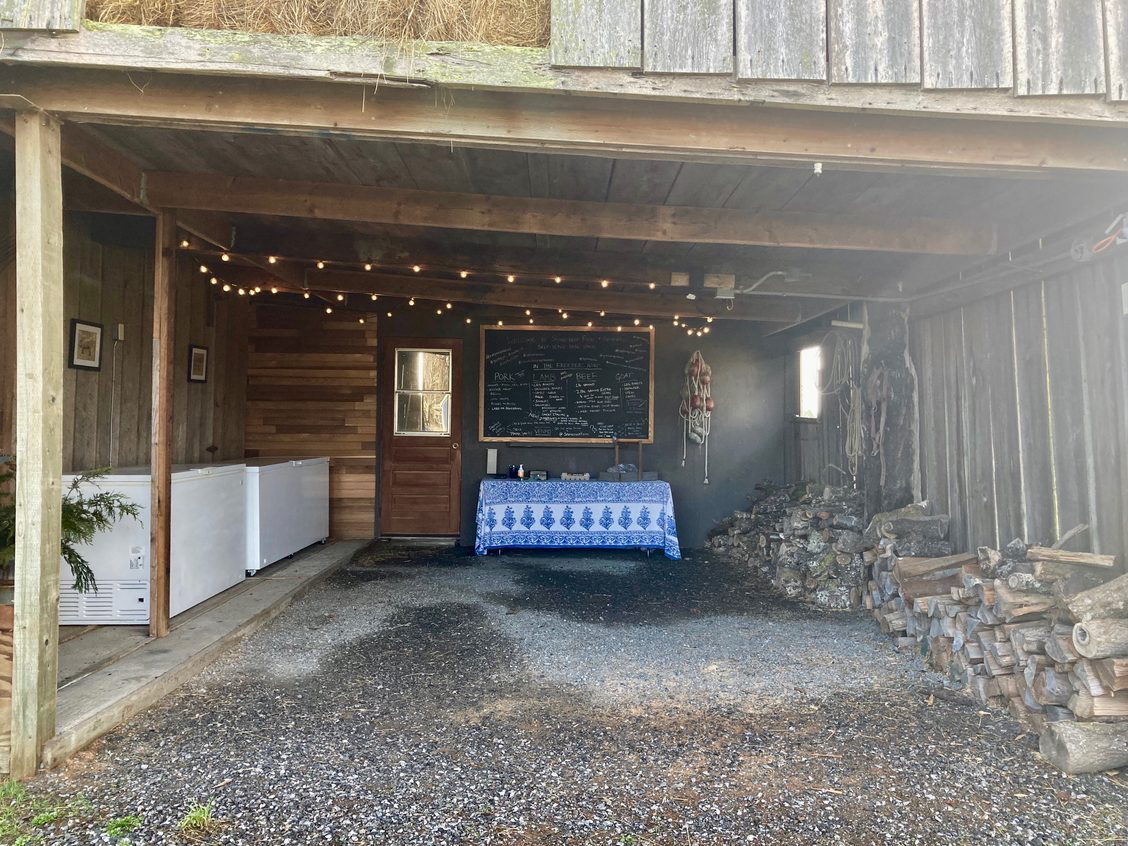 ---
Support LCLT Today!
Between building projects, LCLT engages in a lot of thoughtful research and discourse regarding community needs and the capacity of the land to support new homes and other human activities as we make a commitment to steward the land for 200 years. Your support goes a long way in getting the nitty-gritty not so flashy but oh-so important parts figured out so that we help the land find balance. Your support and trust are integral to our success. LCLT members and donors make our work successful! We invite you to financially support us today.
Top Reasons to Become a Member:
Experience the satisfaction of being part of an organization that is making a positive impact in the lives of many Lopezians.

Public and private funders require LCLT to demonstrate strong local support – your membership means more for housing and Ag programs on Lopez!
Support working farms on Lopez.
Receive first notice of community meeting and special events.
Become entitled to nominate and vote at LCLT's Annual Meeting

Stay up to date with all things LCLT via newletters and e-news.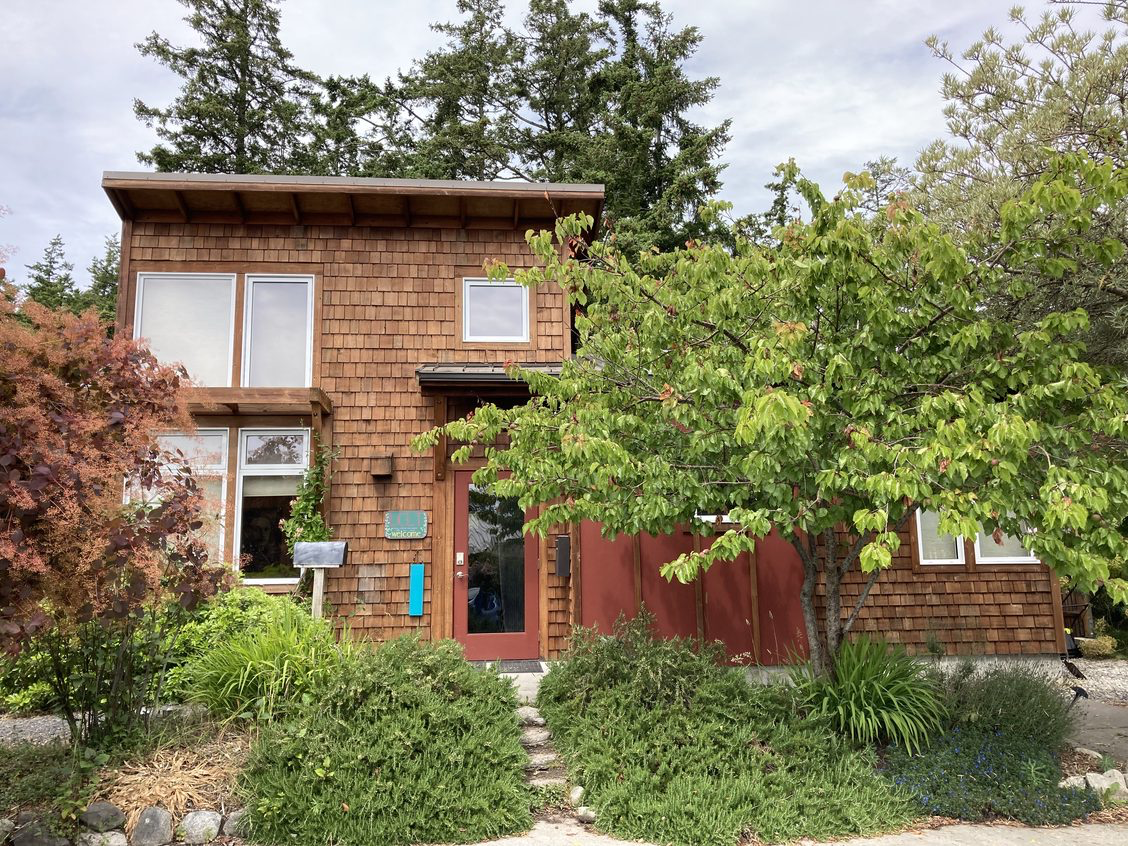 LCLT office and apricot tree
---
Board of Directors
Anne Hall Chair, Terri Drahn Vice Chair, Chom Greacen Secretary, Chaz Ott Treasurer, Marvin Peterson, Corky Searls and Q Williams
Staff
Sandy Bishop Executive Director, Breton Carter Assistant Director, Marly Schmidtke Project Coordinator & Administrative Assistant, Rhea Miller Community Liaison
Lopez Community Land Trust (LCLT)
Our mailing address is:
PO Box 25 Lopez Island, WA 98261
p. 360.468.3723
www.lopezclt.org
Connect with us on Facebook and Instagram
Want to receive our newsletters? Sign up by filling out your information below.